What RED January Taught Me..
FINALLY…….
(In Dwayne 'The Rock' Johnson's voice..)
It's Februuuarrrryyy.
Aside from blowing my cover as a bit of a Wrestling geek, I'm also taking some time to reflect back on a pretty exciting month.
Successfully rowing over 5 miles everyday throughout the month, I completed my imaginary journey from Manchester to Galashiels, playing my part in raising funds for Manchester Mind as part of the RED January Campaign.
A campaign which last time I checked, has helped to raise almost £5,000 in the process.
Amazing.
What started out with me worrying about whether or not anyone would even see my challenge as worthy of a donation, soon turned into me fully embracing it, and realising that it's not really about me, or my fragile little ego.
I just had to know my role (another Rock pun, absolutely intended), and play my part in helping to do something good, for a great cause.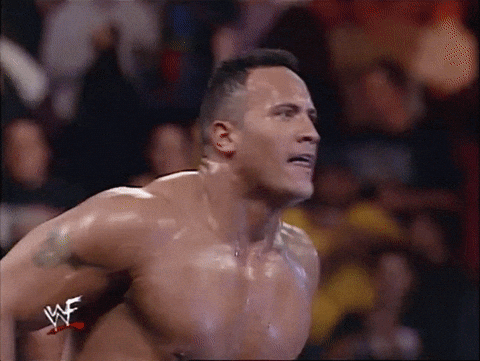 This was probably the first time I'd ever planned a full month ahead in terms of training, and had a real purpose behind what I was doing with it.
I'm normally just a "whatever I feel like on the day" kind of guy when it comes to exercise.
It was also definitely the first time I'd ever attempted to do it as part of a fundraising campaign.
And as I'm a sucker for nostalgia and reflecting, I wanted to share some of the things I learned from completing RED January!
Team Work Is Everything
Someone said to me last week, that without me (and everyone else in truth), taking part in this campaign, that the money raised would never have been.
Which got me thinking..
Without the people donating, us taking part, would have been pretty pointless too.
Ok, exercise is never pointless, but in terms of what one of the reasons behind the Campaign is about, it would have felt pretty flat.
The point is, is that this was a team effort.
From everyone who took part, to everyone who took the 2 minutes out of their busy days to donate and leave messages, this was a joint effort.
Even when it feels like what you're doing is at times is so isolating, it's helpful to remember the bigger picture.
Remembering the role you're playing, and how it's helping to create an impact on something bigger than yourself.
Exercise Is More Than The Outcome
Whether it's to lose weight, break a record, beat the competition, feel happy..
There are loads of reasons to exercise.
All of which I've tried in the past, and will continue to do so, don't get me wrong.
But something I felt during one day in January, was something a bit more.
It became like a meditation. Obviously made easier by the repetitive nature of what I was doing, but perhaps it had to be for me to notice it.
Exercise can be like stepping outside of everything. When you really focus on what your body is doing and what it's feeling, nothing else matters.
At times, it felt like nothing else existed.
It's just you, and your body. Working together.
The outcomes of it are great, and shouldn't ever be forgotten, but for a time when so many of us feel like time is always against us, immersing yourself in some form of exercise might just be the best way to not necessarily realise you have time, but to even forget it exists.
Exercise Isn't Just Helpful For Mental Health, It's Essential
At least it is for mine.
One day in particular, even getting off the couch was requiring absolutely ever ounce of energy I had.
The thought of walking out the front door of my apartment, was terrifying.
I'd been consumed all morning by many of the same self defeating, self destructive thoughts that I thought I'd seen the last of a couple of years ago.
They'd been slowly creeping back in. It was one of the worst days, in terms of that, that I'd experienced in well over a year.
After about 3-4 hours of being stuck in this loop, I eventually made my way to the gym, and on to the rower. Not thinking too far ahead, just simply taking it step by step. Until I started rowing.
The first 20 minutes felt like an hour.
The next 20 minutes however, I experienced that same level of timeless-ness that I mentioned earlier.
Afterwards, I wasn't overcome with happiness or a burst of energy.
Instead I felt I just had clarity.
It didn't help me to forget the negative thoughts and replace them with positive ones.
Instead, it just helped me to see the negative thoughts for what they were…… thoughts.
It was as if I'd been able to literally climb above all of it.
They were still there, and they more than likely always will be, but I'd just been able to genuinely see them, as opposed to tangling with them.
You'll have to forgive me for being so excited and happy to have done this. I realise I'm not the first by any stretch to take part in a challenge for a greater cause, but for me, this was a first.
It's something I massively bought into, and am already looking forward to getting involved with again in the future!
And..
If you're still unsure as to why you should be making regular exercise an integral part of your schedule, then hopefully this can help you change your perspective of it, and help you to making sure it becomes essential, to your routine!